ACCOMMODATION
The Orelia Cretan Villas & Deluxe Apartments are located at the crest of a small hill near the village of Kamilari, overlooking the deep blue waters of the Mediterranean Sea and facing the top of Mount Psiloritis. The villas and deluxe apartments are just 2 kilometres from the nearby seaside resort of Kalamaki.
Set yourself free in this enchanting atmosphere and time will have no meaning, you will forget to look at your watch. Experience Cretan hospitality with us, as you choose between 5 traditional and comfortable villas, or 5 brand new apartments with sea and mountain views, all fully equipped.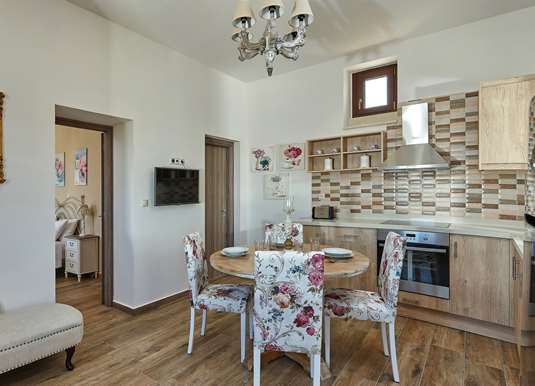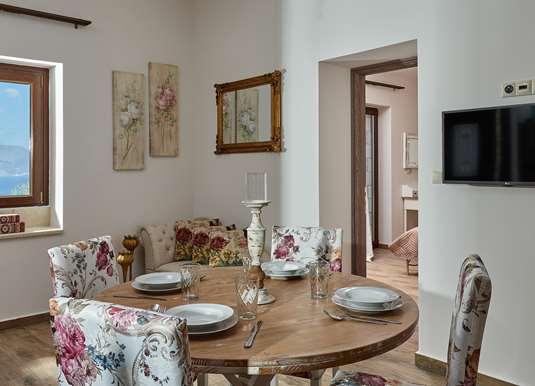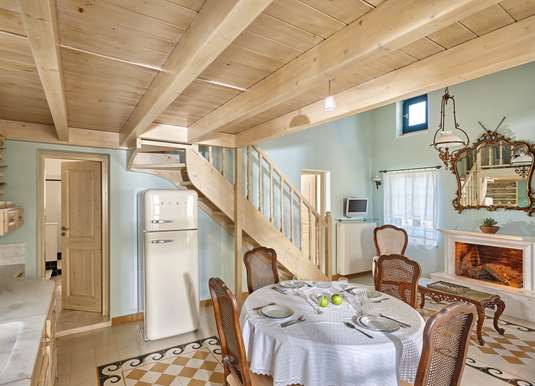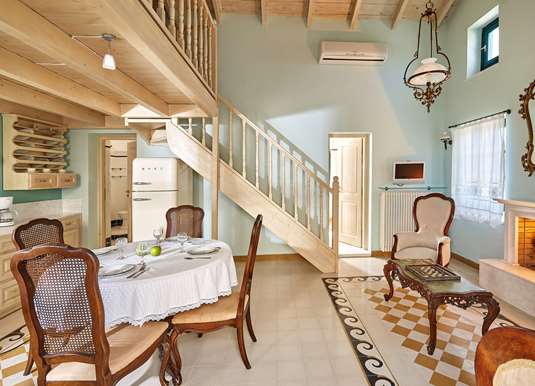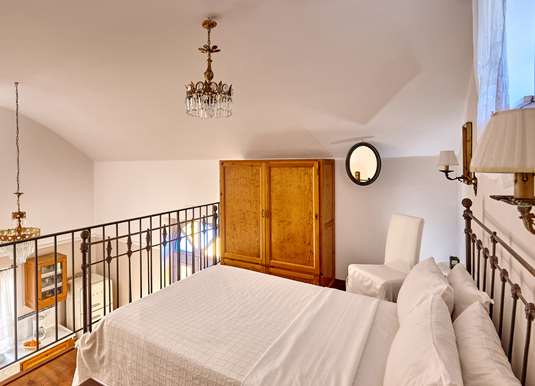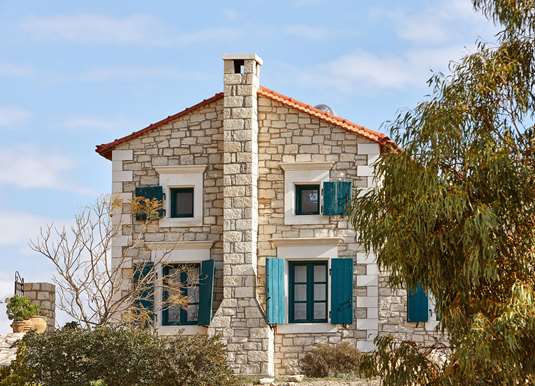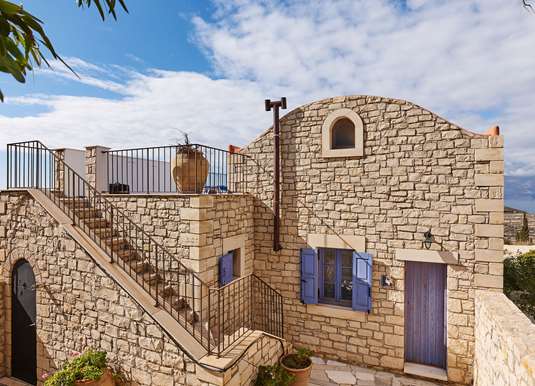 PRIVATE NATURAL STONE VILLAS
2 brand new individual natural stone villas of 45 sqm in size suitable for 2 persons.
3 renovated individual natural stone villas of 55 sqm in size suitable for up to 4 persons.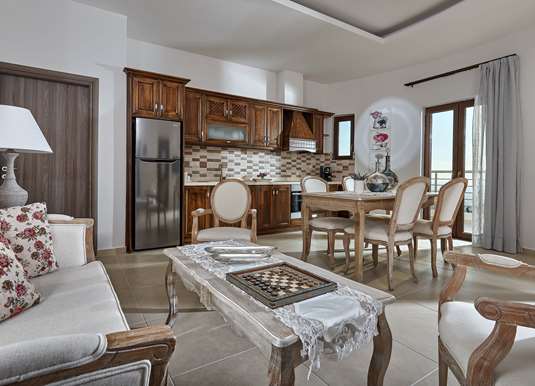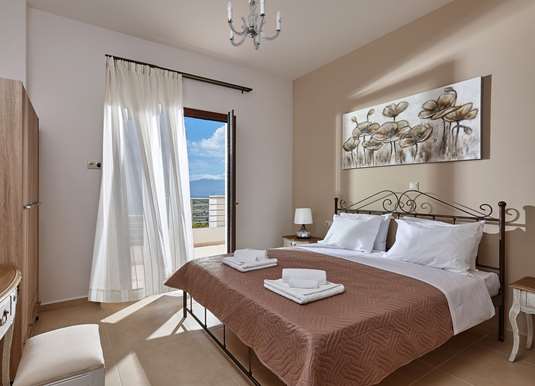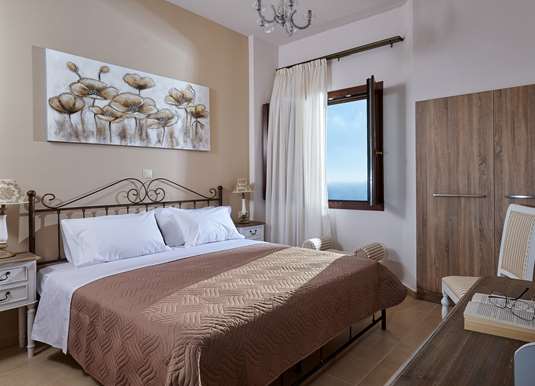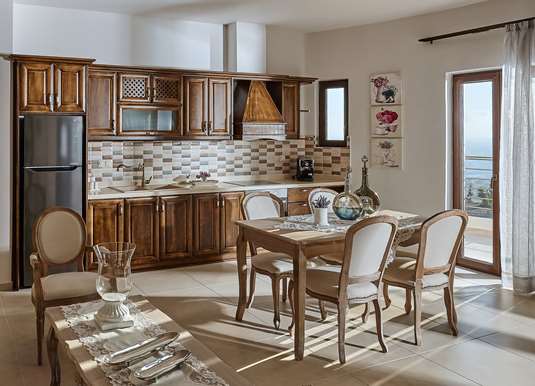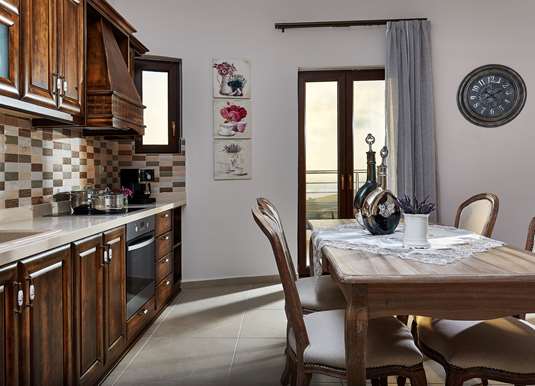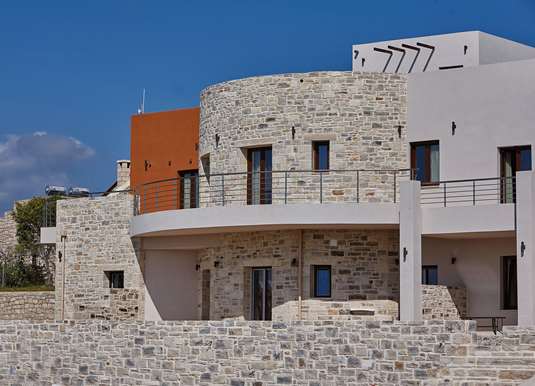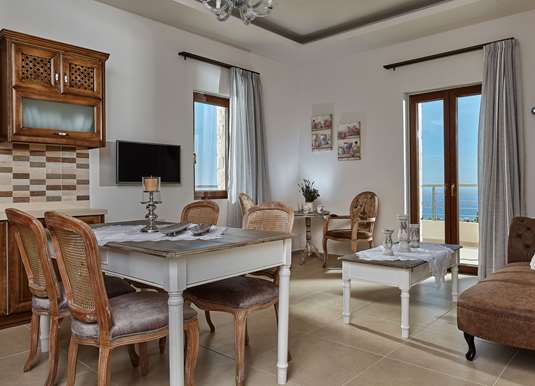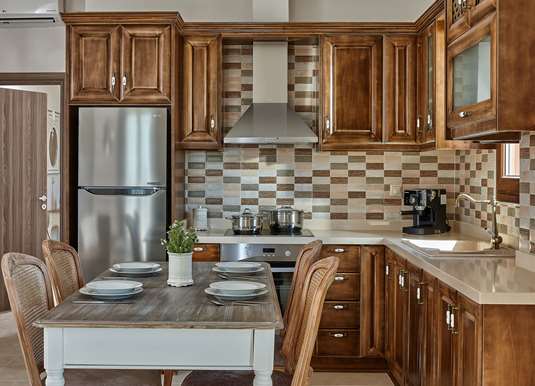 DELUXE APARTMENTS
We offer 5 brand new apartments 85 sqm in area (build in winter 2016-2017), with 2-bedrooms (one with a double bed and one with twin beds), 2 bathrooms, and a living room with fitted kitchen. They can accommodate up to 4 persons.